I have a very soft spot for freshly baked cushion soft buns, laced with dried fruit, each mouthful bliss, washed down with tea, even better!
This week on the Great British Bake Off the bakers had to tackle tea breads, Apricot Couronne and sweet buns. I would be happy to make any of them and equally consume all of them! And I really will try a Couronne, the culinary delights I have promised Mr J when he buys me a new kitchen, I may not surface for months!
My first bake is a *Marmalade Ginger Tea Bread, tea breads are really easy to put together if there is no cake in the cupboard and the options are endless. This one is very simple, not too sweet and lovely when slathered in butter!
Marmalade Ginger Tea Bread
Pre-heat your oven to 170 C
Prep Time: 15 minutes
Baking Time: Around 1 hour
Makes 7-8 generous slices
Ingredients
200g Plain flour
1 tsp ground ginger
1 tsp baking powder
40g light soft brown sugar
50g unsalted butter, softened
75g marmalade
1 organic egg, lightly beaten
80ml semi-skimmed milk
30g mixed candied peel, chopped
Method
Grease and line a loaf tin, I have a standard sized one, not sure of its volume, I use the loaf tin liners, which makes it easy!
Sift the flour, ginger and baking powder into a bowl, then stir in the sugar. Rub in the butter until it resembles fine breadcrumbs.
In a separate bowl, mix the lightly beaten egg with the marmalade and around two-thirds of the milk. Add the egg mixture to the dry ingredients and stir to make a nice soft dough, adding any extra milk as you go along as necessary, I used all of mine.
Turn the dough into your prepared loaf and smooth the surface, then sprinkle the mixed peel on top and press lightly into the top.
Bake for around 1 hour or so until well risen and firm to the touch, take a cocktail stick just to make sure it comes out clean.
Cool onto a wire rack, slice, serve with or without butter. Optional: warm some apricot jam or marmalade and glaze the top.
And as Mr J loves *Chelsea Buns, I thought I'd treat him to some this weekend, I made so much dough last weekend on the Bread Making Workshop you'd think I would have had my fill, but I loved it so much I will be trying all sorts!
Chelsea Buns
Pre-heat your oven to 180 C
Prep Time: 1-2 hours (includes allowing the dough to rise)
Baking Time: 25 minutes
Makes 10-12
Ingredients
7g sachet dried yeast (double if using fresh yeast)
450g strong plain flour
1 tsp salt
125g unsalted butter
50g golden caster sugar
1 large organic egg, lightly beaten
200ml lukewarm milk (whole or semi-skimmed)
¼ tsp ground mixed spice
zest of 1 orange
75g sultanas
75g currants
Optional: sugar glaze
60g golden caster sugar
80ml water
Method
Sift the flour and salt into a large bowl. Add in the dried yeast, then rub in the butter until it resembles breadcrumbs then stir in the sugar.
Mix the beaten egg with the milk pour into the flour mixture and blend together until the dough is soft and pulled together.
On a floured surface knead the dough for a few minutes until smooth and elastic. Place in an oiled bowl covered with oiled cling film. Leave somewhere warm to rise for about an hour or so, I placed mine in a warmed top oven to hasten proceedings!
Turn the dough out again onto a floured surface and knead again, lightly this time, until smooth.
Roll out to a square of about 12"/30cm. Mix together the mixed spice, currants, sultanas and zest and scatter over the rolled out dough, leaving a margin all the way round. Sprinkle a teaspoon or two of sugar at this stage if you like the buns sweeter.
Roll up like a swiss roll, then cut into 12 equal slices, pop into a baking tin, cover with oiled cling film and leave to prove again for around 20 minutes until they have doubled in size.
Bake for 25 minutes, cool slightly, then turn onto a wire rack.
Optional sugar glaze, dissolve the sugar into the water on a low heat then boil briefly until the solution becomes like syrup. Pour tablespoons over the warm buns.
Linking up again this week with Helen from
The Crazy Kitchen
and Jenny from
Mummy Mishaps
for the Great Blogger Bake Off!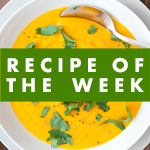 *Both recipes inspired by my very old recipe book from Good Housekeeping circa 1993!